Hire a photo booth!
What better way to capture your entry into adult hood than with an Amusing Photo Booth? This once in a lifetime celebration is the perfect opportunity to let your wild side shine through with a variety of costumes and props, and snap a few photos with you and your friends having the time of your life. Dress up as a princess, monster or 60s rock star.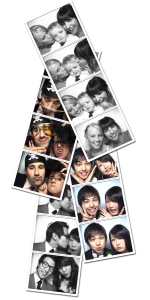 If you're thinking about what you can do to really make your party the party of the year, a photo booth is the answer. We make things simple by providing everything you need to make your photobooth hire run smoothly. We arrange for the delivery and pick up of the booth, as well as providing trained staff to ensure the best experience possible.
Take as many photos as you need to make sure you capture the moment perfectly. There's no limit to the number of photos you can take, so you can afford to get it just right. We can also provide a personalised message on each printout.
A perfect accompaniment is a candy bar. Imagine a spectacular display of all your favourite confectionery on display for everyone to enjoy. When was the last time you got to gorge on gummi bears, or wet your whistle with a Warhead? We can provide both of these experiences to give you the birthday party you've always dreamed of.
Want to find out more about hiring a photo booth in Sydney? Click here to book with us and we'll take care of the rest.