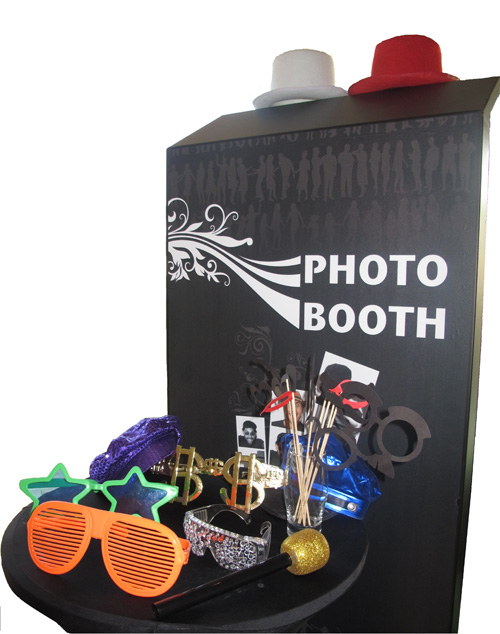 In all of the birthday parties we have supplied a photo booth for it has always created something special for all the guests to remember the day by. It also immortalities the day for whoever is having the birthday. The photos always provide good laugh when you go back and revisit the day. It's great to be able to reflect on those memories in the futures, and no doubt, these will be funny memories.
Being witness to so many birthday parties, we are often asked how to maximise the entertainment value of the photo booth. So what makes some of these birthdays more entertaining than others?
First and foremost is the location of the booth. Hiding it in the corner or out of the way isn't the best way to take advantage of what the booth can bring to a party. You want people to be able to make the most of it, so put it in a convenient location. The booth can easily become a focal point for fun at a party. After all, that's what it's there for.
Using props that can come with a photobooth hire packages isn't necessary, but it certainly adds some levity to the photographs. There are a lot of people that don't feel comfortable dressing up in props, and that's fine. The key is though not to take yourself too seriously. They're not passport photos after all.
Encouraging group shots, particularly with people who might not know each other is a great way to introduce people and break the ice. It might seem obvious, but the more people that are having a good time at a party, the better the party. When people don't feel confident introducing themselves to others, a photobooth can be a really good way to start a conversation.
Most importantly, as the birthday celebration is ultimately about the person who is having the birthday, they should make themselves available to be part of the photos.
When booking a photobooth with us, feel free to ask about how best to incorporate the booth into your party. We're here to help.